Imagine your back patio with a breathtaking glass roof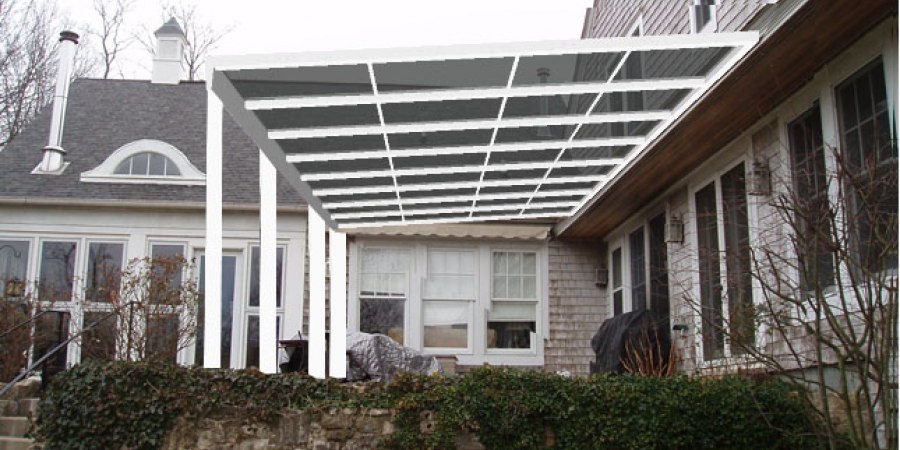 This is the best of both worlds experience for an open space with protection from the elements while also allowing the greatest amount of openness to enjoy the air, sun and sky. A glass roof patio cover is a dramatic upgrade to any outdoor kitchen or patio area that maintains the feeling of the outdoors. All of your guests from your spring, summer and fall dinner parties would end up here.
Upgrade path
This option could become a stepping stone to a fully-enclosed sunroom. Many patio covers, including glass roof systems, are upgradable to be enclosed later with an installed wall system with slider, bi-fold or french doors. With such an upgrade, aluminum posts without thermal breaks would need replacement to maintain proper insulation for the enclosed room.
Browse other products